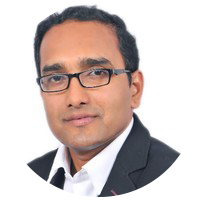 Principal Client Engagement Manager at Microchip
Magal Srinivasprasad works with Microchip sales team as Principal client engagement manager. He is responsible for helping Microchip clients for IoT Solutions and Security of IoT products He enjoys serving and helping the clients to achieve their business goals. He has worked with organizations like L&T, ST Micro Electronics in various technical roles before joining Microchip Technology in 2006. Magal Srinivas is an engineering graduate from University of Mysore, and he has also completed Executive General Management program from IIM Bangalore in the year 2009.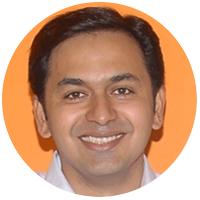 Head Business Development at NXP
Raghavan. Sampath drives business development, Growth Strategy and Sales for key accounts at NXP Semiconductors.
He has completed 13 years with NXP + Freescale combined and has worked in technical roles at Atmel and Texas Instruments in the past. He drives the IOT and connectivity strategy for Key verticals such as Industrial, Consumer and Wearables, has deep technical understanding of wireless and security trends in IOT markets.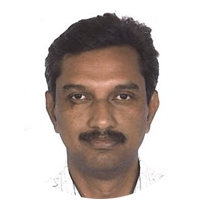 Software Engineering Manager IoT Networking Platforms
Analog Devices India Pvt. Ltd.
Prakash has close to 20 years of experience building networking products and solutions for Enterprise and Industrial customers, also holds patent for various invention on wireless sensor nodes in a wireless sensor network system.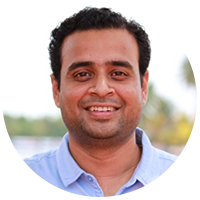 Systems Applications Lead, Texas Instruments
Abhed Misra is an application engineer for Embedded Processing products in Texas Instrument India Pvt. Ltd. He has about 15 years of total experience with past 9 years in TI. He did his M.Tech from NIT Jaipur. He holds expertise in connectivity products based design, development, compliance and production setup.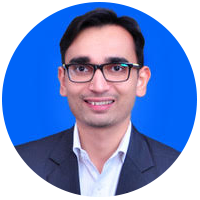 Analog Application Engineer, Texas Instruments
Mahendra started his career in semiconductor industry with Texas Instruments 6 years ago. As a field engineer, he supports multiple customers and applications in automotive sector. He enjoys working on designs related to Electric vehicles and automotive lighting.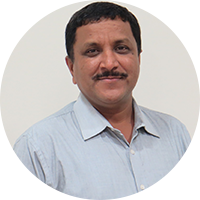 Senior Manager, Renesas Electronics India Private Limited
Suresh is an industry expert with 20 years of rich experience. His role involves Technical Marketing on Renesas advanced Microprocessor RZ series, Industrial Communication LSIs and RF SubGHz technology products for India market. He continues to work in developing in extensive base of Ecosystem IDH partners, to enhance our Solutions portfolio.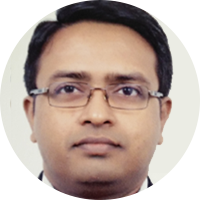 Technical Sales Manager, IDT Semiconductor India Private Limited
Mohan has 20 years of industry experience, comprising of System Design and Semiconductor Application & Sales. He has been working with Integrated Device Technology, a Renesas Company, for 10 years, handling both technical and sales roles supporting all customers, operating from Bangalore. Prior to IDT, he was into System Design, having designed multiple systems primarily in Wireline/Wireless Networking Infrastructure, Computing and Connectivity industry segments.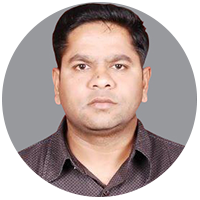 Regional Manager – Sales & marketing – South Molex LLC, Bangalore, India
Sathish Sivasubramanian holds a bachelor's degree in Electrical and Electronics engineering field with over 18 years of industry knowledge on energy saving techniques, industry lighting design and connector and its associated solution offering to customers from various industries. He is currently handling the south region customers supporting both technical sales & marketing and is operating out of Bangalore.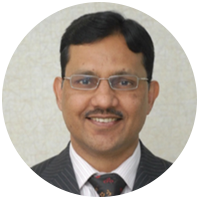 Sr. Director: Global Sales and Marketing NXP Semiconductors
Ashok is a postgraduate in Electronics Engineering and has completed a global management program at Babson college Boston USA. Ashok currently Co- Chairman of FIDO Alliance for India and leads NXP's South Asia Pacific Automotive and India sales.His 25 years of general management experience in semiconductor and electronics industry includes Sales business development design and research in which he has led multilocational and cross cultural teams across various countries. During last several years he has played leading role in Policy formulations standardisation ecosystem development and market research initiatives in Indian Electronics System Design and Manufacturing sector and South Asia pacific Market. He has been past Chairman of India Electronics and Semiconductors Association and has been member of several Industry bodies.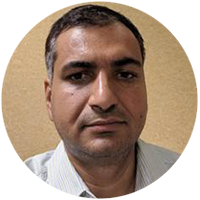 Customer Application Support Manager India
Deepak Rana leads the Customer Application team of NXP Semiconductors India. He drives the solution development and support customer in their application/product development to enable faster time to market. Deepak has about 14 years of Industry experience with past 9 years with NXP. He holds expertise in developing Secure solution for payment, Industrial and IOT application use cases.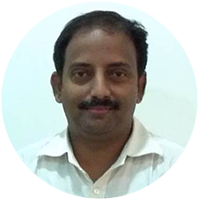 Sr Business Development Manager for Automotive BU India
Over 19years of experience in Semiconductor Industry.
In NXP India, responsible for Automotive BU segment growth & handling major Car OEM & Two wheeler OEM's along with Global Tier-1's to grow NXP Automotive BU business goals.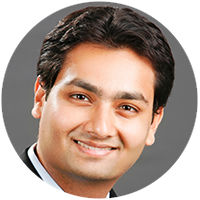 Founder and CEO of Applied Singularity
Nihal Kashinath is the Founder and CEO of Applied Singularity, a platform for Internet of Things (IoT), Artificial Intelligence (AI), and Bioengineering (Bio) professionals. Through the Applied Singularity App, he promotes awareness of these fields, provides skilling and career opportunities, organizes critical resources, and supports startups. He also provides consultation on IoT, AI, and Bio strategy to companies entering or expanding in these areas.
Nihal has a BE in Computer Science from RV College of Engineering and an MBA in Marketing and Strategy from the Indian School of Business.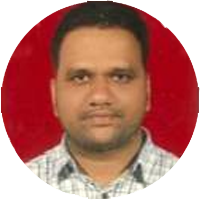 Product Engineer – Murata Electronics India
Shafi Ahmed is a Product Engineer at Murata Electronics India. His role includes technical product marketing of RF connectivity modules and discrete RF devices in the India region. With an Electronics Engineer major, coupled with 10 years of experience in technical sales & marketing for semiconductor, Shafi is entrusted with the responsibility to accelerate customers' path to wireless connectivity with Murata RF solutions.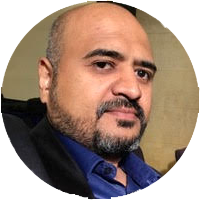 Senior Manager – Automotive Sales, Toshiba India Pvt Ltd
Imran is having 15 plus years of experience in Semiconductor Industry in Applications and Sales domain.
Imran is currently handling Automotive segment sales for Toshiba India. Imran operates from Bangalore and takes care of Automotive customers in India.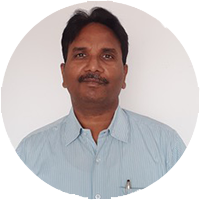 Manager , Field Application Engg, Toshiba India Pvt Ltd
Sri Balaji is having 20 years of experience in Automotive Electronics and Semiconductors domain for different applications and product design areas.
Currently Balaji is handling Applications support for MCU, Bluetooth and Bridge products. Balaji operates from Bangalore.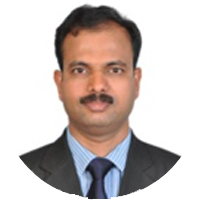 Senior Manager and Head of Field Application Engineering, Toshiba India Pvt Ltd
Sanjyot is having 22 plus years of experience in Semiconductors and Consumer Electronics domain in field in applications and product design areas.
Currently Sanjyot is heading Field application Engineering team in Toshiba India and operating from Bangalore. FAE team provides technical support to customers of Industrial, Consumer, Automotive domains.